Industry holds its mettle on steel manufacturing
07 February 2019

An abundant supply of scrap metal and green energy are key to sustainable steel manufacturing, the boss of Liberty Steel told an AMRC Forum on metals for challenging applications.

Metals are still very much at the heart of manufacturing and engineering industries - global demand for steel has doubled in the last 20 years with emerging economies driving much of that growth through investment in infrastructure, while more developed economies are demanding ever higher performance from metallic components.

Industry experts from across the Sheffield City Region gathered at the University of Sheffield Advanced Manufacturing Research Centre (AMRC) today to hear the latest advances from across the metals supply chain.

Peter Hogg - CEO of Liberty Steel, which supplies speciality steels for demanding applications in the aerospace, oil and gas, transport, automotive, industrial and engineering sectors - was keynote speaker at the event.

He told the forum about Liberty's ambitious plan for turning the tide for steel manufacturing by recycling scrap metal through its 'greensteel' strategy, reversing a trend which the company says sees 80 per cent of the 21m tonnes of steel Britain uses each year coming from abroad.

Peter said: "The UK has an enormous scrap reservoir with about ten million tonnes of ferrous scrap recovered every year. About nine million tonnes of that is obsolete scrap, so scrap with a long cycle used in buildings or cars, and about one million is new production scrap, for example off cuts from automotive parts.

"We have a huge reservoir of available raw material in our back yard. Of that about one quarter to a third is used locally and the rest is exported to places like Turley and Spain – that's why making steel in the UK is a sustainable thing to do.

"The other bit we're working hard on is how we power that.

"If we can make steel from a renewable energy source you have created a sustainable cycle and if you're making the steel into a value added product you're adding more value to the region."

He told the forum that in the past 18 months the business had expanded, taking on 61 apprentices and graduates with plans for a further 49 this year. He also spoke about key opportunities for steel manufacturing, saying the area is blessed with some 'fantastic academic institutions' and that the AMRC presents a 'fantastic opportunity to build and grow more special metals and skills hubs'.

However, Peter warned industry could not afford to become complacent and that it must embrace disruptive technologies as 'they will happen whether you embrace them or not'. He also said it was important for companies to collaborate and work together on different technologies and applications.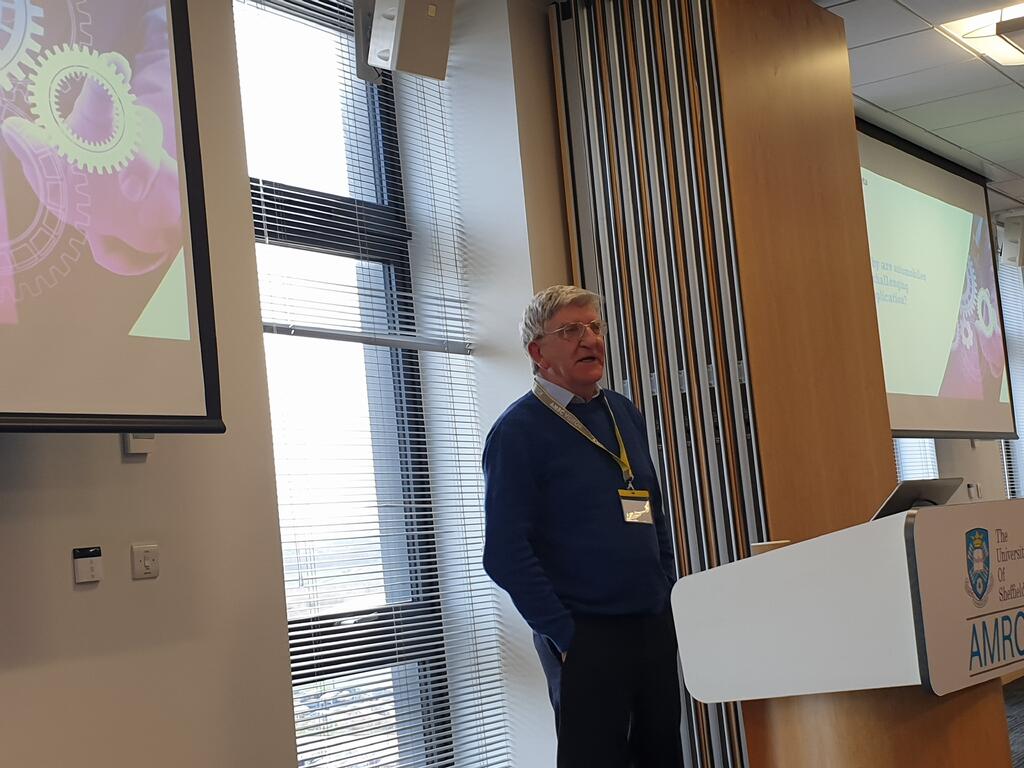 Dr Peter Morris of Beta Technology also spoke at the forum, talking about challenges faced by the automotive sector and how the development of advanced steels has allowed manufacturers to produce greener and safer vehicles, explaining in detail the metallurgical developments crucial to this progress.
He said: "The automotive industry produced a whole new set of steels. If we can get industry working together we can completely change the metals available to them. I am fairly convinced they can be used in different applications and a lot of potential to get in to other demanding applications other than automotive."
Other speakers included Adam Bradley of Corrosion Resistant Materials Ltd discussed duplex and superduplex applications; Fabio Cosenza and Grant Riley for NiTEC who spoke about the advantages of nickel plating; Broder Metals Group's Mike Andrew gave a talk called 'When you've tried everything else, there's MP35N'; and Matt Cawood from the AMRC Castings group discussed developments in titanium casting.